Our specialist team:
On admission, all residents are assessed by our expert nursing and medical team to create an individual care plan. Our multidisciplinary team (MDT) work together to ensure that you benefit fully from our care. We invite all our residents to have an input in making decisions about their care plan. The following are some of the team members you may encounter during your time with us:
24 hour Medical and Nursing team including Health Care Assistants
Physiotherapy
Occupational Therapy
Psychiatry of older age professionals
Psychologists
Pharmacist
Medical Social Workers
Speech and Language Therapists
Dieticians
Complementary therapies
Social Activities Coordinator
Pastoral Care
Patient Services Department
Household, catering, maintenance, security and grounds staff
Volunteers
The team in Anna Gaynor is led by Lisa Murphy, Assistant Director of Nursing & Person in Charge.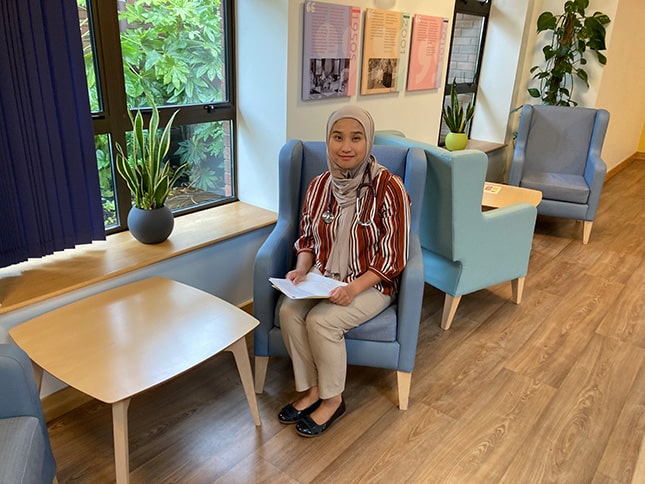 Medical Team
Our Consultant Geriatrician lead service is supported by Consultant Geriatricians from the Mercer's Institute of Successful Ageing (MISA), St James's Hospital and by our Medical Officers. Our Consultants are responsible for your care.
Nursing Team
Our team includes nurses, clinical nurse specialists, advanced nurse practitioners and health care assistants all who have a special interest and expertise in caring for older people.
The nursing team will provide direct patient care, support you, your family, your loved ones and/or your carer(s).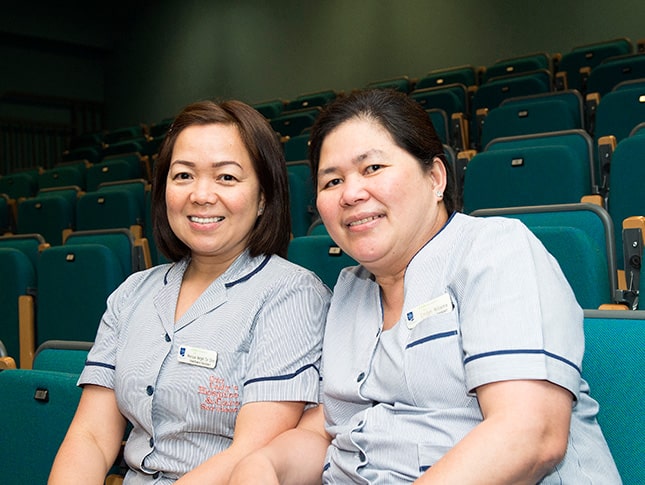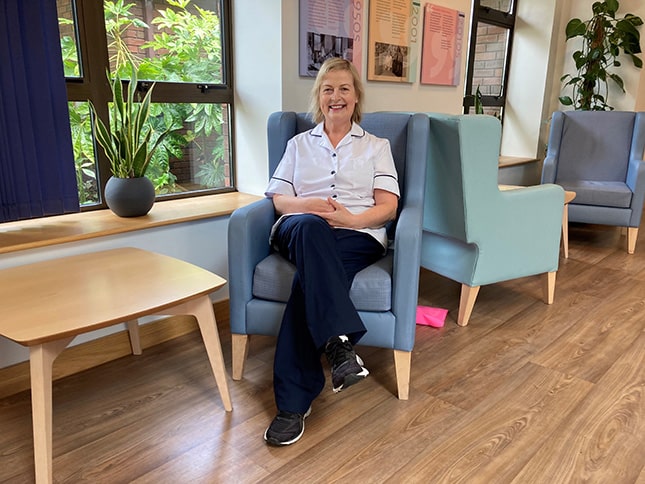 Physiotherapists
The physiotherapy team in Anna Gaynor House support each resident to achieve optimal quality of life, functional ability, independence, and symptom management by physical means. The approach of the physiotherapy service is individualised to the resident, may be rehabilitative or palliative, strongly underpinned by education, and conducted as part of the MDT approach to resident care. Physiotherapy staff play an active role representing the department at MDT meetings, residents care planning meetings, family meetings and falls & safety group. Interventions are delivered via individual or group sessions and can be provided in the resident's room, the physiotherapy gym or the ward and outdoors environment.
Occupational Therapy Service
Our Occupational Therapy service in Anna Gaynor House strives to support independence and quality of life for all residents through evidence-based assessment and intervention. Residents are supported via individualised assessment to determine their specific needs.
Occupational Therapy support may include:
The provision of specialised seating and pressure care to enhance comfort and postural management enabling residents to participate in everyday activities, family visits or outings.
The provision of falls prevention education, environmental adaptations and assistive aids to enable residents to remain as independent as possible in activities of daily living
For residents with cognitive impairment / Dementia we offer and provide assistive aids and education on strategies to enhance memory and communication.
Completion of access / environmental assessments and provision of necessary equipment to enable residents to visit their homes and communities as required.
Engagement with GrandPad devices to enable residents to stay connected with loved ones or to engage easily with preferred activities such as reading the news, browsing, sharing photos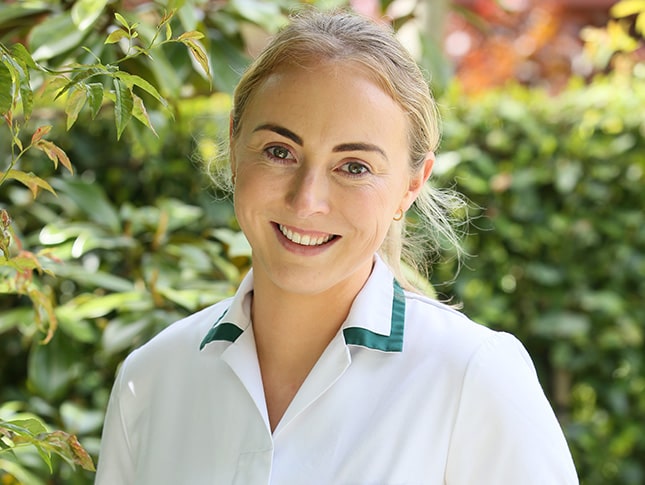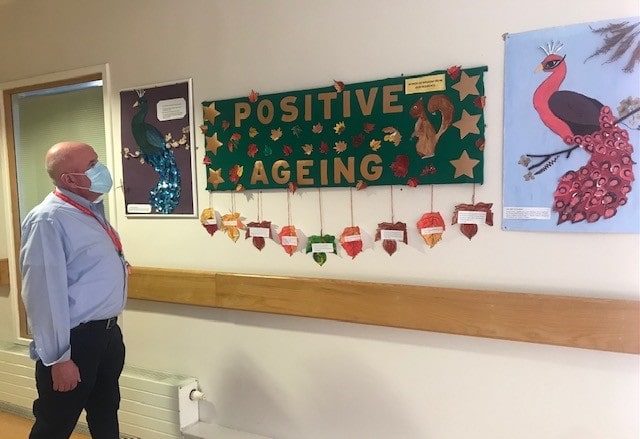 Psychiatry of older age
Psychiatry of older age service is accessed on a referral basis through a liaising consultant based in St James's Hospital.
Psychologists
Psychology is the study of the mind, which involves our cognitive functioning, our emotions and our behaviours. Psychologists are experts in understanding these processes, and their relationships to brain functioning.
The role of Psychologists at Our Lady's Hospice & Care Services is to help access, diagnose, explain and treat difficulties associated with mental health (such as coping with anxiety), brain health (e.g. understanding dementia), as well as physical health (e.g. changing our behaviours to improve our health).
At Our Lady's Hospice & Care Services, Psychologists work as part of a Multidisciplinary Team and specialise in psychological aspects of people's care.
In addition to providing direct patient care, the Psychology Service works at an organisational level within Our Lady's Hospice & Care Services to apply psychological knowledge to promote health and wellbeing.
The Psychology Service also plays an important role in research, teaching and training within Our Lady's Hospice & Care Services and partner universities.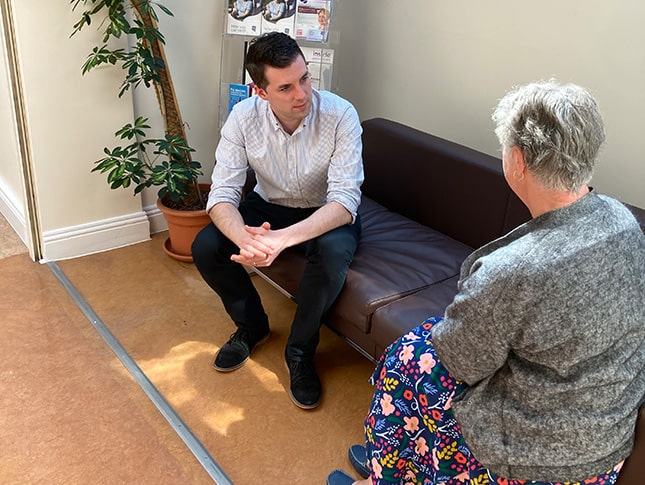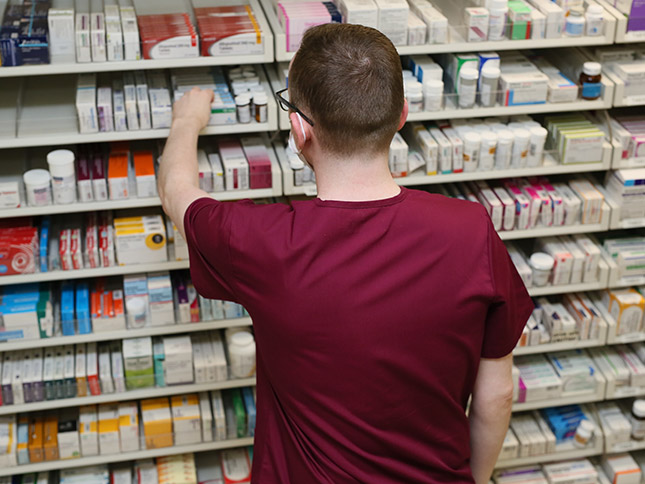 Pharmacy
Clinical pharmacists visit residents to review prescriptions, advise on treatments and support the multidisciplinary team. The pharmacist check medicines upon admission and discuss them with residents to ensure they get the best out of their medicines.
Medical Social Workers
Our social workers offer counselling and psychosocial support to assist with any social, emotional or practical issues our patients may have. This may include talking through worries arising from illness, providing information on entitlements or advocating on behalf of a patient.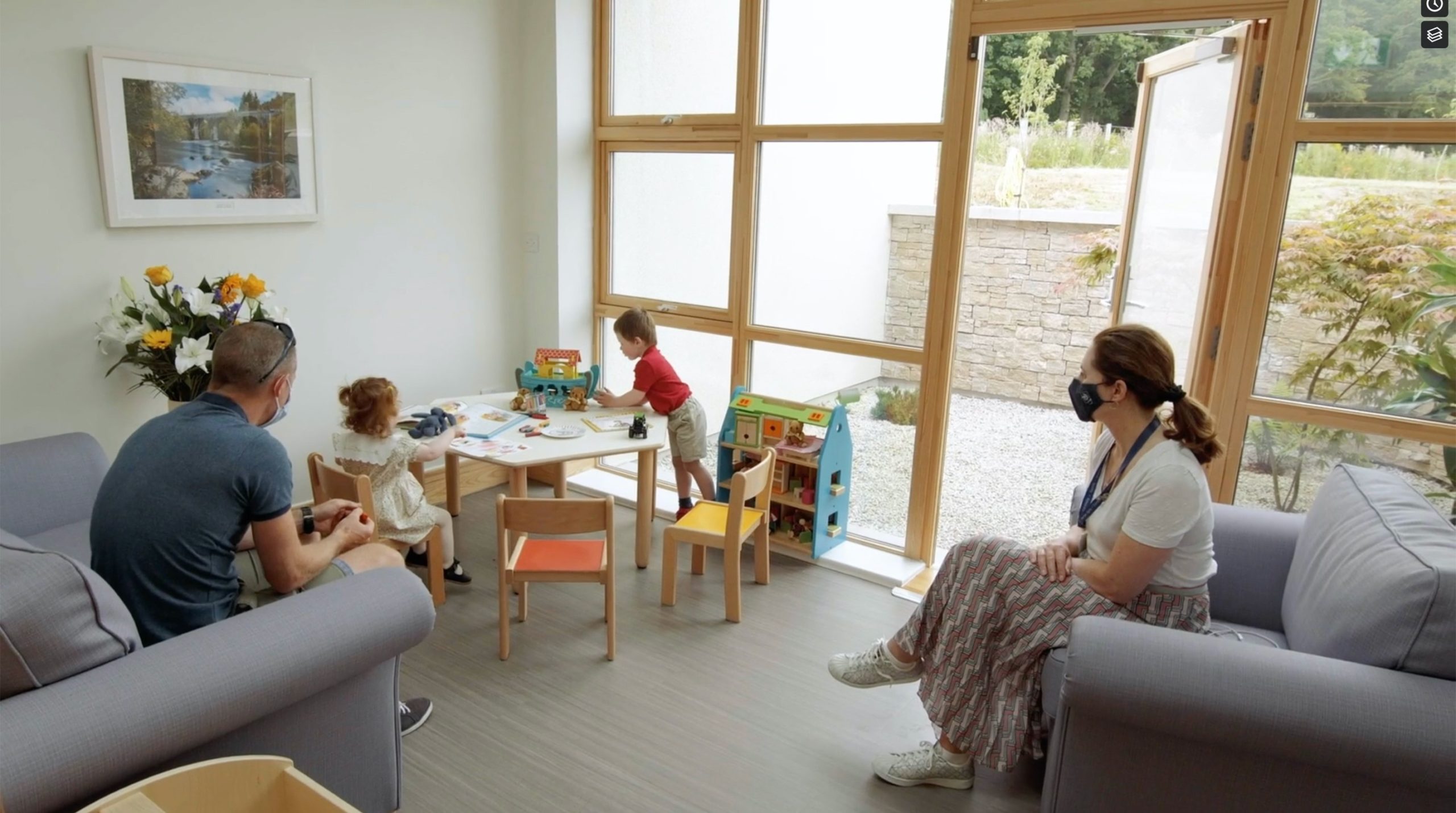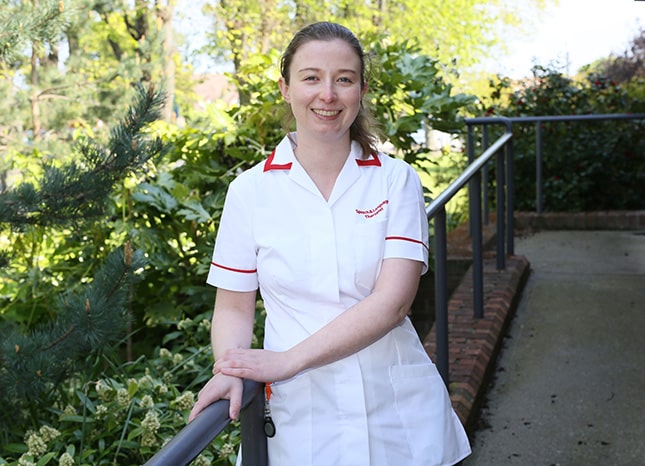 Speech and Language Therapy (SLT)
Communication and swallowing are the most basic of human needs. Some life-limiting illnesses can affect your ability to speak, understand, and/or swallow safely. Changes in these functions can impact your quality of life by reducing your ability to make your needs known, savour your meals or swallow your medicines.
SLT's work with your speech, voice, language, and often alternative or assistive methods for communicating (AAC), including electronic devices. Working with you and the multidisciplinary team, SLT's provide individual communication strategies to help you remain engaged with the people you love, and your carers; make choices for your daily living; and participate in planning your medical care.
SLT's assess your safety, comfort and enjoyment of eating, drinking and swallowing.  We provide swallowing education and therapy to you and your carers. This may include environment, and/or diet texture alterations, to help you to safely and comfortably manage the foods and drinks you like.
SLT's help you to understand and adapt to changes in your communication and swallowing and give you strategies to maintain quality of life, so you can continue to participate in your social and care preferences, as your disease progresses.
Dietitians
Dietitian's diagnose and treat dietary and nutritional problems for people. These problems may include:
having a reduced appetite
feeling full quickly
losing weight without trying to
having a change in your ability to swallow food and drinks
a change in your taste
These problems can cause you and your family anxiety and worry.
The dietitian can help, by offering you and your family counselling and support on dietary problems. They will provide you with advice and support with nutritional supplements and artificial nutrition (being fed via a tube or intravenously). They will give you the most up to date and evidence based information and will make sure the nutrition treatment plan is tailormade to fit your needs.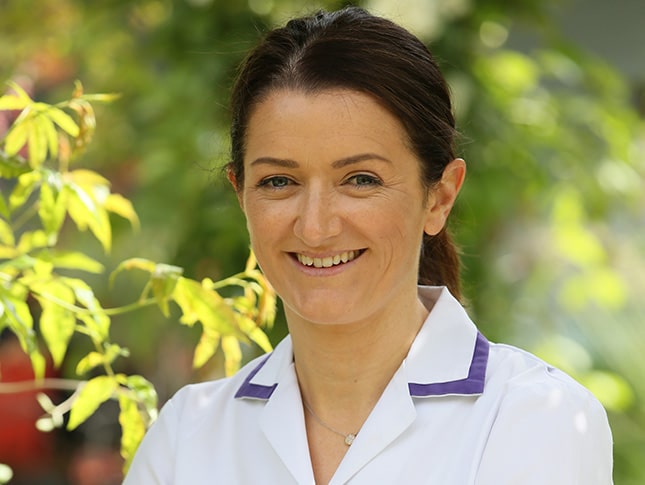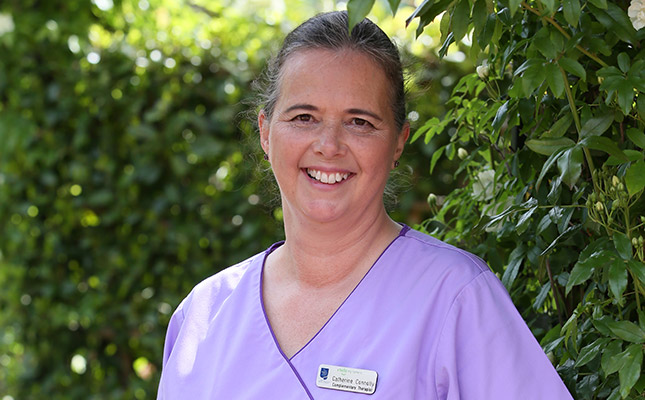 Complementary therapies
Through the use of holistic body therapies, such as massage, reflexology and aromatherapy, residents can experience physical, emotional, psychological and spiritual comfort, thereby enhancing their quality of life. These therapies are person-centered and residents can participate in whatever way they feel best suits their needs and goals.
Social Activities Coordinator
Our Social Activities Coordinator, supported by our wonderful Volunteers, delivers a person-centred activities program for our residents providing both group and individual activities. Our activities focus on both recreational and leisure needs promoting enjoyment and fulfilment.
Activities include art and crafts, exercise balloon games, bingo, poetry, music and SONAS. The Sonas Programme involves stimulation of all five senses, gentle exercise, relaxing music, singalongs and memory-focused exercises. Benefits for participants include improved mood, enhanced wellbeing and communication.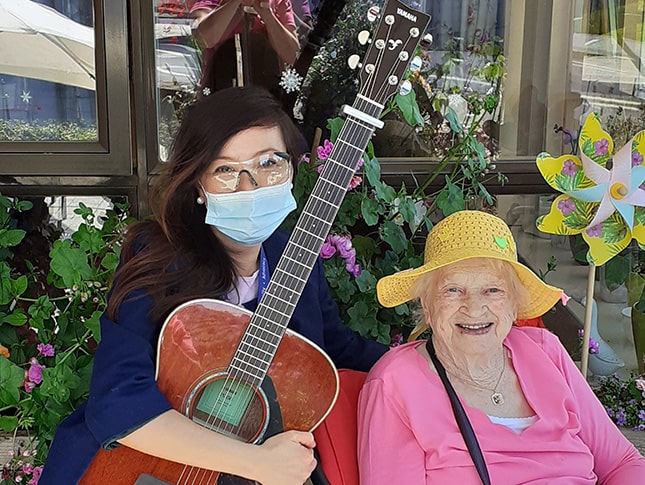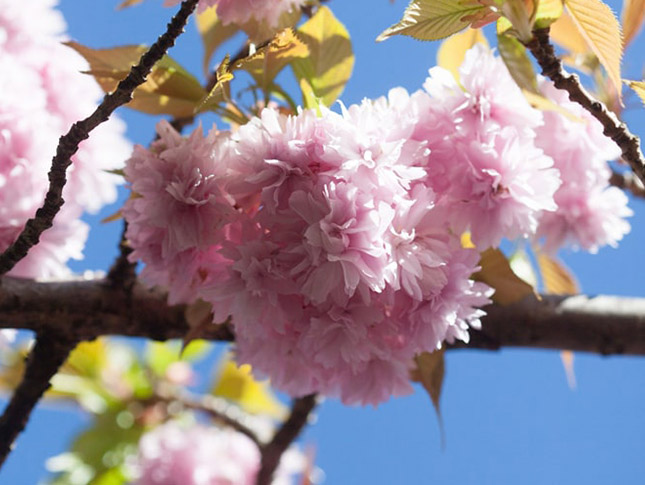 Pastoral Care
The pastoral care team strives to accompany residents and their loved ones on their unique journey providing spiritual and emotional support.
We provide a listening and compassionate presence in which the resident is at the centre of the holistic care provided.
Healthcare chaplains explore what gives meaning to our residents and focus on their values and experiences in life.
Healthcare chaplains have strong backgrounds in multi-faith dialogue and have access to resources that help promote respect and inclusion in patient centred care.
Patient Services
The Patient Services Department comprises:
Admissions office
Clinical administration support staff
Medical secretarial staff
Ward clerks
Healthcare Records Department
The Patient Services administration team work together to provide an efficient and high-quality service to our AGH residents.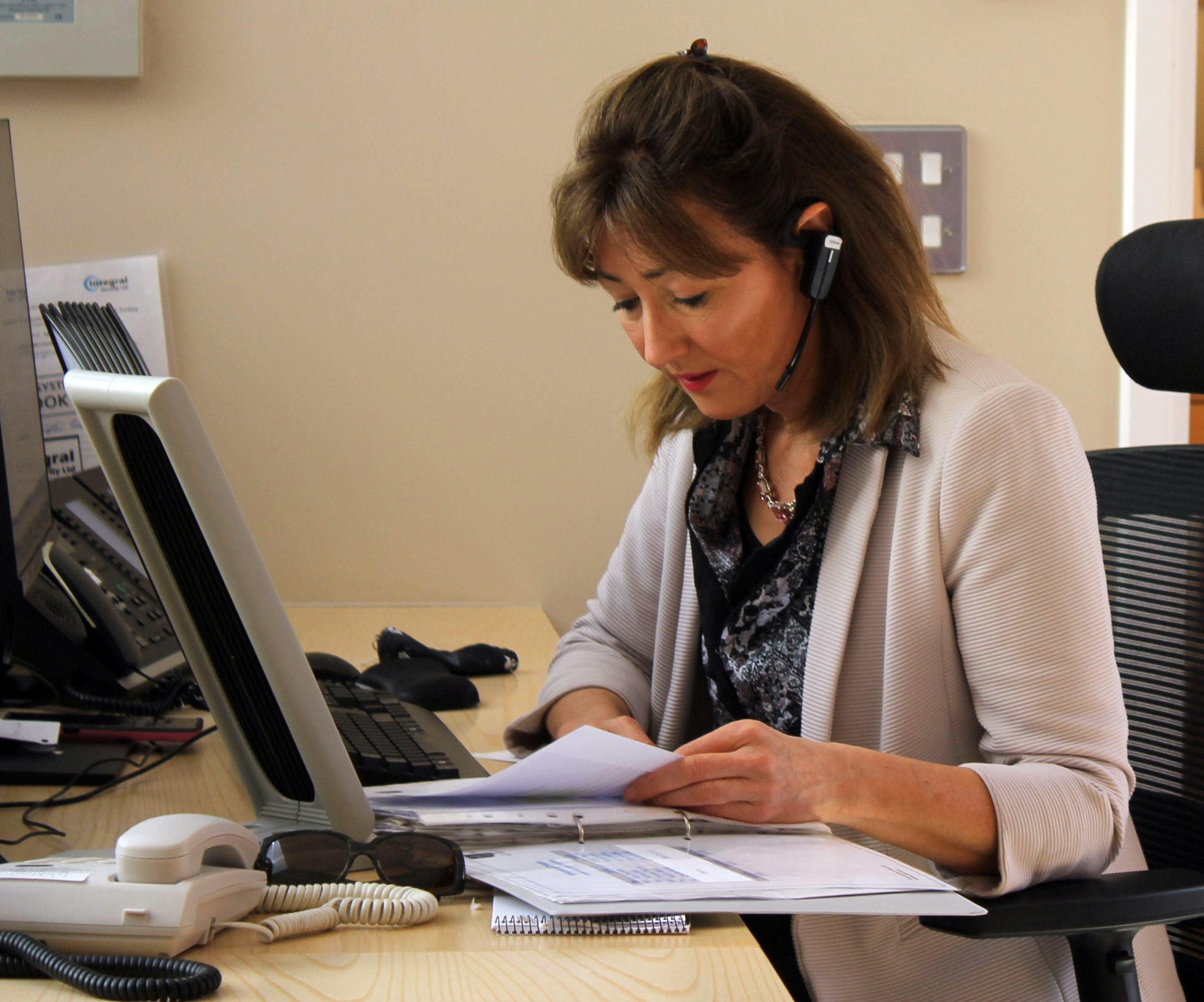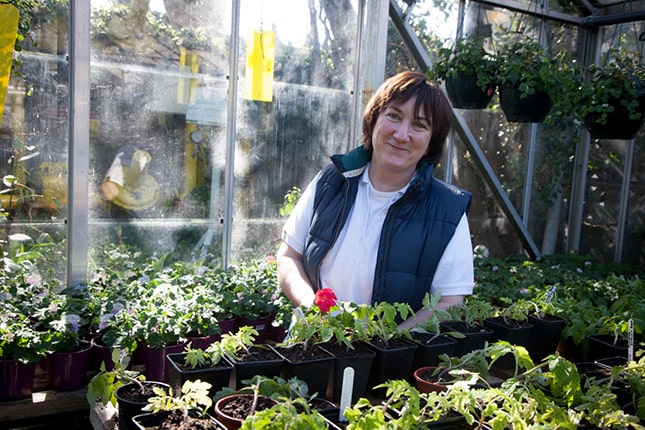 Household, catering, maintenance, security and grounds staff
Our team work across all areas of the hospice to ensure your time with us is as comfortable as possible.
Volunteers
Our Lady's Hospice & Care Services is extremely privileged to have the wonderful support of almost 400 volunteers across our three sites of Harold's Cross, Blackrock and Wicklow. Our team of volunteers are engaged in all areas of the organisation and without this support we would not be able to provide the range of services that we offer to our patients, residents, their families and loved ones.
Our Volunteers in AGH support across a number of areas such as:
Escorting residents to church and x-ray.
Serving morning and evening refreshments.
Organising transport requests when required.
Providing daily support for residents.
Providing companionship.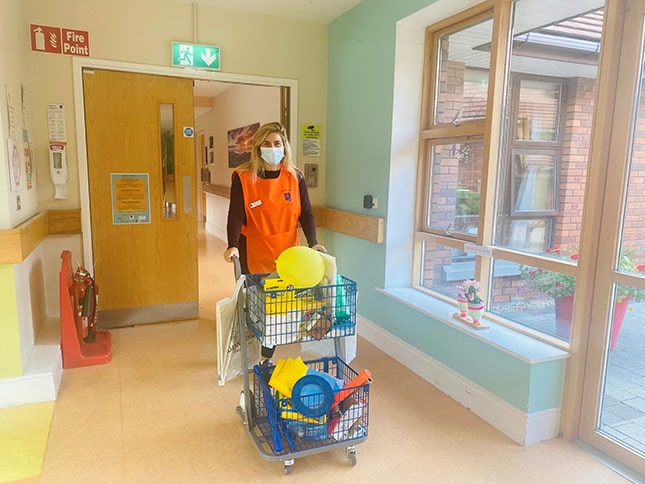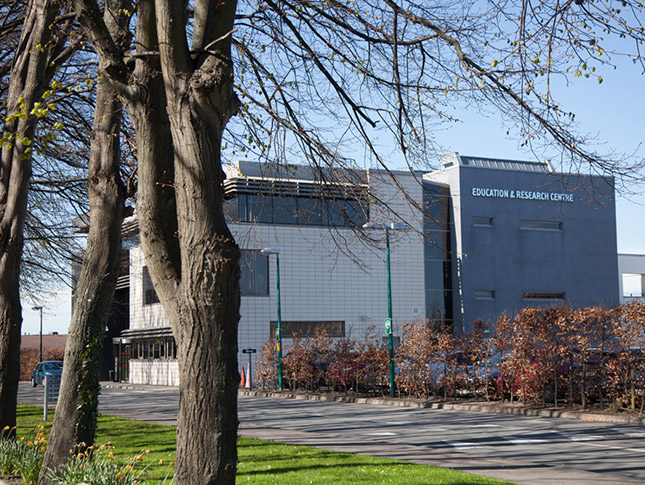 Students
As a teaching facility with links to Trinity College Dublin, University College Dublin and other third level institutions, healthcare students from different disciplines come to us to train and you will meet them throughout our service.
Contact us
Anna Gaynor House
Our Lady's Hospice & Care Services
Harold's Cross
Dublin D6W PP90