What we do
Consultants lead the multi-disciplinary team who work together to meet your physical, practical, social, emotional and spiritual needs as well as those of your carers and families.
We provide that care wherever it is needed – in your home, other places of care and in our hospices. We may see you in virtually by video, at your home or as an in-patient.
We work in partnership with your GP, public health teams and the other medical teams you see, so you get the best all round care.
As your needs change, you may move between different aspects of our services. We will work with you to decide what is best for you.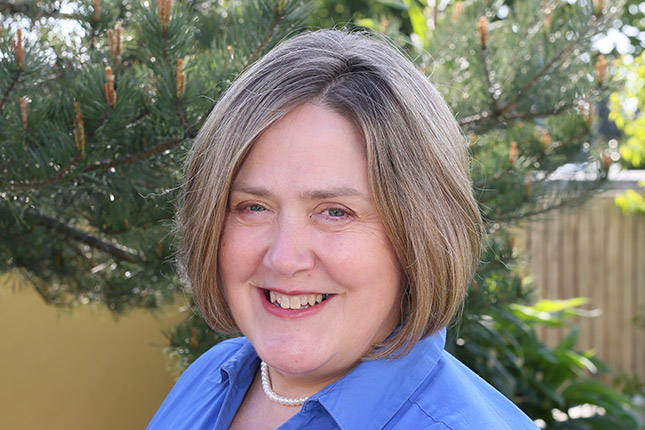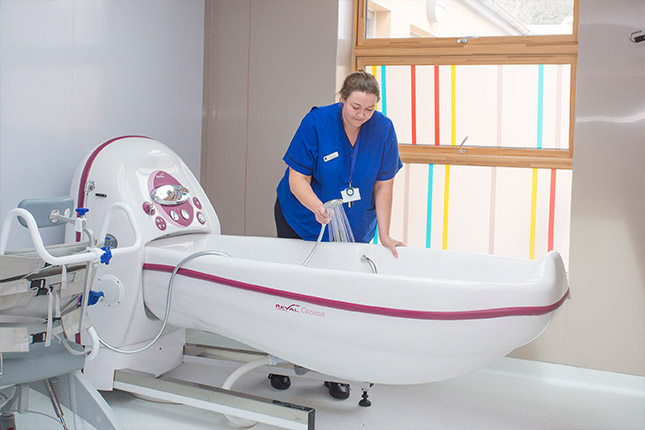 Our Services
We provide care in both our 15 bed in-patient unit in Wicklow Hospice as well as in patient's own homes via our Specialist Community Palliative Care Team (CPCT).
Community Palliative Care Services
If you need specialised support and are living in your home or another place of care, the community palliative care team (CPCT) will link with you. Your home may be a nursing home, hostel, community hospital or family member's home.
Over time, your care might move between different arms of our community service. This depends on your needs; how you are feeling; your mobility; your personal goals and other hospital appointments. But the team looking after you work closely together to help support you and your loved ones.
Often, we can help with transport to and from appointments on site.
When you are living with illness at home, the community palliative care team is one part of the services looking after you. We work closely with your GP, Public Health Nurse and other community supports. These include occupational therapy, physiotherapy, Respiratory or Older Persons integrated care teams, carer agencies, and your local pharmacy.
Our specialist CPCT service includes:
Outpatient clinics or appointments: these may take place in the Hospice or 'virtually', by video call. For example, you may meet one of the nursing team, the physiotherapist or dietician.
Home visits: one of the specialist team visits you at home to give information, advice and support with your illness. They will assess your symptoms and help you to manage them. They work with your GP and the specialist doctors in the Hospice.
In-patient unit
You could be admitted as an in-patient for a number of reasons.  You may have a short-term stay for symptom management or respite, or you may choose to stay with us for end of life care.
We provide single en-suite rooms with direct access to the gardens. A Family sitting room is also available for some time away from the bedroom setting.
We realise the pressures that illness can bring to your household.  To help, respite care is available to patients.  If you, and your loved ones, think you would benefit from a week as an in-patient please talk to the team looking after you.  Please understand that this is a limited service, the team will talk to you about the options available and how we can support you.
Please note that more details about your stay and our facilities will be given to you if you decide join us as an in-patient.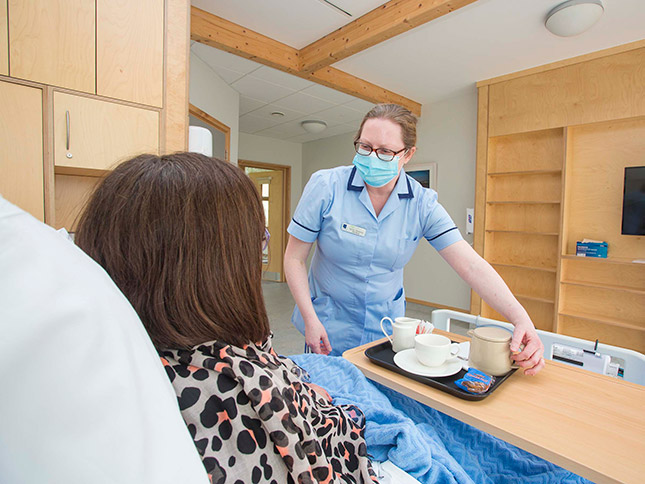 How we care for you
Symptoms can often prevent you from being comfortable and at ease. Our specialist teams work with you to address your symptoms so you can live as well and as comfortably as possible. This may include focussing on areas such as fatigue, nausea, breathlessness, constipation, pain, mobility problems or anxiety.
Pain management is an important aspect of palliative care. This may involve medication or therapy-based treatments. We monitor patients closely and work with them to get the best response. If needed, we liaise with hospital-based pain teams and radiotherapy colleagues.
Rehabilitation can help with challenges faced because of illness or treatments for that illness. If you notice changes in your ability to complete your typical daily routines we may be able to help. This work focusses on what you are able to do and what you would like to be able to do.
By "end of life care" we mean treatment, care and support for people who are nearing the end of their life – perhaps with just days or weeks to live. This is a very important part of palliative care. It helps you to live as comfortably as possible in the time you have left.  We work as a team to deal with symptoms that may be troubling you, to provide emotional and social support for you and your loved ones.
Palliative care is about ensuring quality of life and peace of mind for you and your loved ones at every stage, even into bereavement.
As a person's physical health changes, so too may their mental, emotional and spiritual wellbeing. Different worries and concerns can arise but with the right support, wellbeing can improve even as physical health declines. End of life is a journey of constant change.
We can also help with practical matters such as giving advice and help in securing other services or entitlements.
We can arrange
Family meetings with those involved in the patient's care
Advice and support in helping children and others cope
Individual counselling
Guidance on how best to communicate and share difficult issues
Please note that our services are available to people of all faiths and no faiths.