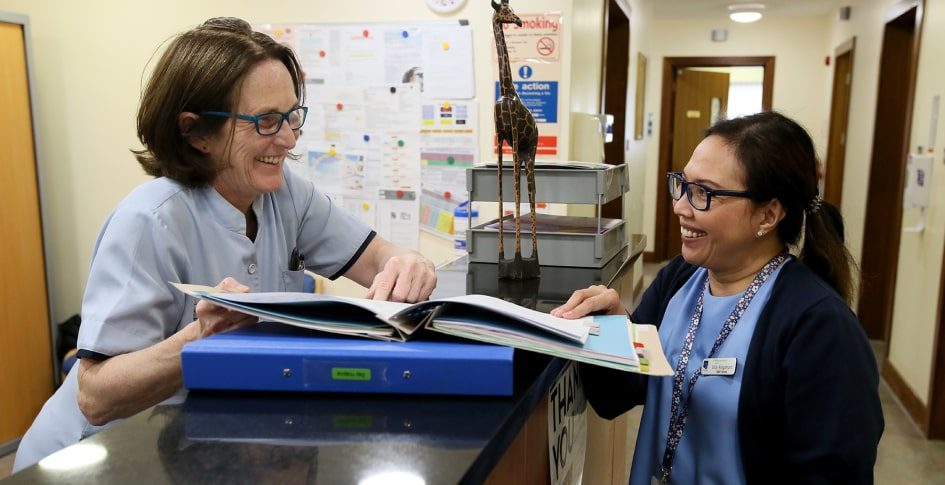 Established by the Religious Sisters of Charity in 1879, the Hospice in Harold's Cross was opened in response to the healthcare needs of the community.
Today, Our Lady's Hospice & Care Services (OLH&CS) provides specialist care for a catchment of over a million people with a wide range of needs, from residential rehabilitation to end-of- life care, from our bases in Harold's Cross, Blackrock (est. 2003) and Wicklow (est. 2020).
As the profile and needs of patients has changed over the years, the Hospice formed three core services, which are supported by education and research, as the bedrock of quality healthcare.
Specialist palliative care is delivered in each of our three locations, making us the largest provider in Ireland. As well as in and out-patient services, we have community palliative care teams who had over 6,700 patient interactions (including visits to patients' homes) across South Dublin and Wicklow during 2021.
Our main campus in Harold's Cross houses the Rheumatic & Musculoskeletal Disease Unit, a unique service that enables those with a chronic condition to maintain or improve their quality of living.
Our Care of the Older Person service in Harold's Cross comprises our Community Rehabilitation Unit (CRU) and a residential unit. CRU provides in-patient care for frail people aged 65 years and older who can benefit from a personalised rehabilitation programme. The residential centre, Anna Gaynor House, is a safe comfortable home for older people with high dependencies.
Over 660 medical and general staff and 350 incredible volunteers provide world class person-centred care to help patients and residents achieve their best quality of life and support their families. Every day staff and volunteers uphold our core values of human dignity, compassion, justice, quality and advocacy.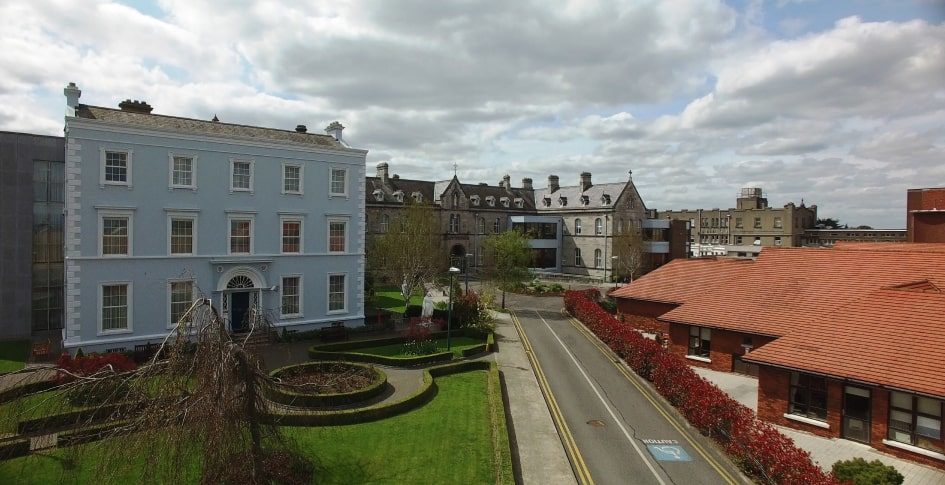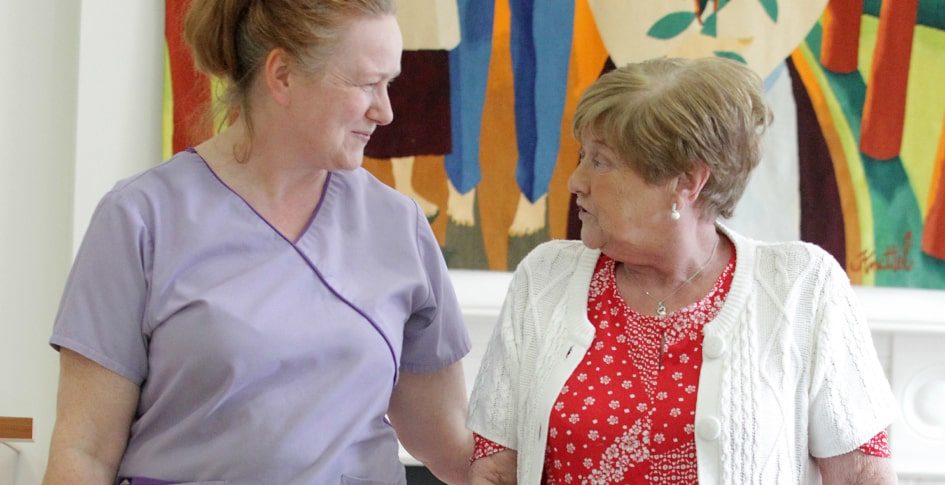 We passionately believe that everyone living in our community should be able to access high quality person-centred care when they need it. We also believe that our services should be delivered in the most appropriate and effective way to meet the needs of patients and their families.
As we continue to grow, our services adapt to meet rising demand and the increasingly complex health and social care needs of our ageing population with more specialist facilities and services.
Our 2017-22 Strategic Plan outlines plans to enhance our care by building capacity, reconfiguring and integrating our services and workforce based on best practice, evidence-based models of care and anticipated future needs.
OLH&CS is funded by the HSE to provide a defined level of service on its behalf and is a section 38 provider with a voluntary Board of Directors. OLH&CS relies on fundraising to enhance patient services and to continue developing its sites.
Our Lady's Hospice & Care Services Keystats

3 Locations
Harold's Cross - 1879
Blackrock - 2003
Wicklock 2020

4, 867
patients cared for in 2022
1m+
people in our catchment of South Dublin and Wicklow

€5.5m+
needed to support our services and shortfall in state funding

661
employees from 21 countries

Over 330
amazing volunteers support our services