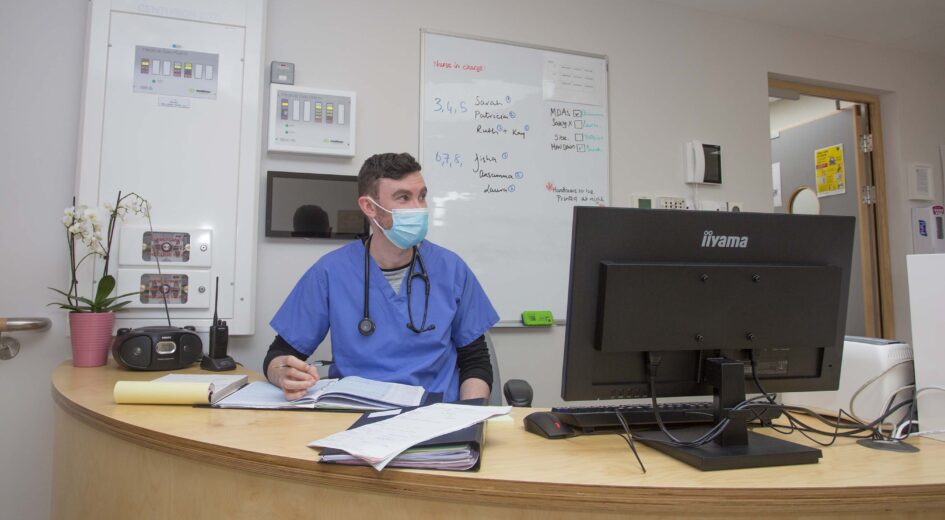 Specialist Palliative Care (all sites)
We provide specialist palliative care to a catchment area of over a million people across South Dublin and Wicklow. Our focus is to improve the quality of life for those with a life-limiting illness.
We help patients to live with comfort, dignity and peace of mind, taking a holistic approach to meet the needs of patients and their families. Palliative care involves treating symptoms and providing psychological, social and spiritual support. Most of our work involves caring for people in their own homes through our Community Palliative Care Teams or attendance at out-patient services. We have 36 inpatient beds in Harold's Cross, 12 in Blackrock Hospice and 15 in Wicklow Hospice.
Extended Care Unit, Anna Gaynor House (Harold's Cross)
Anna Gaynor House is a purpose-built eighty-nine bedded HIQA-registered residential unit providing a safe and comfortable living environment to those with high dependencies who require 24-hour nursing care.
Residents are encouraged to participate in whatever way they can to optimise their comfort, function and independence. Our volunteers provide a great deal of valuable support with activities and entertainment programmes.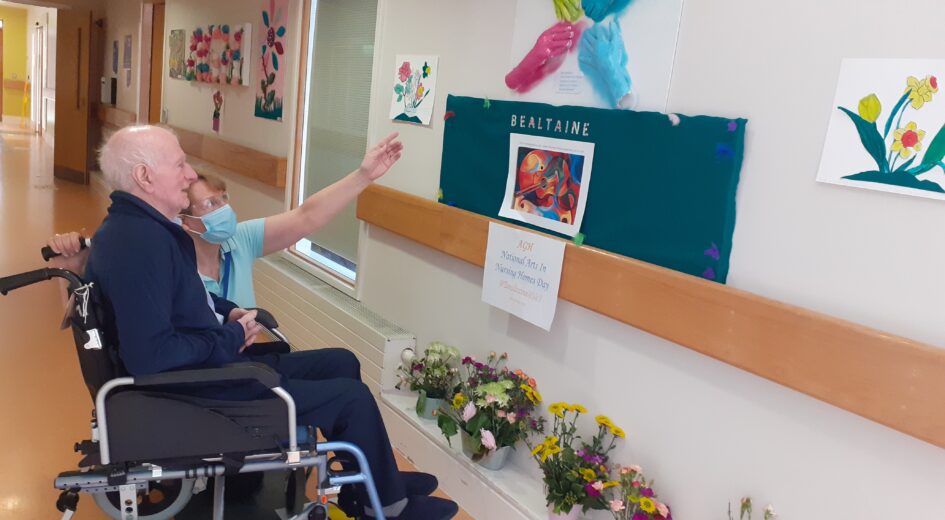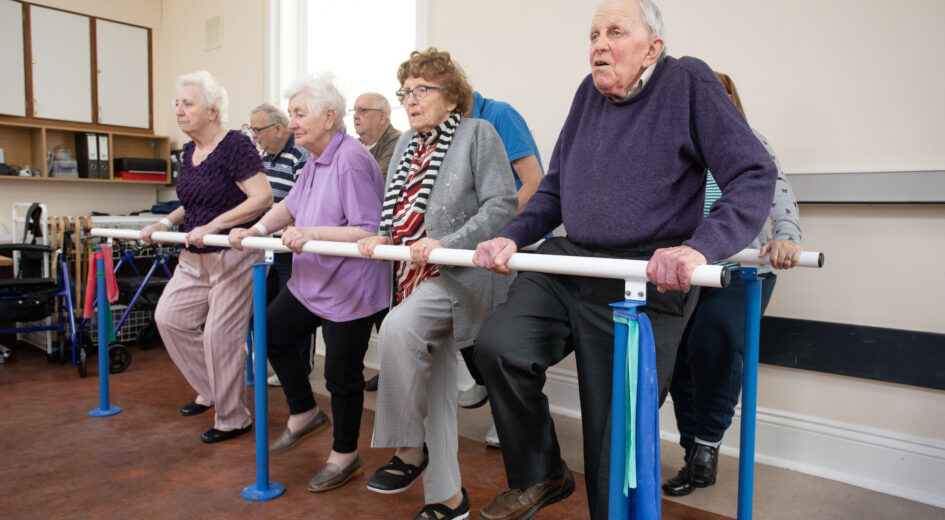 Community Rehabilitation Unit, CRU (Harold's Cross)
This Unit works with patients to get the most out of their physical abilities, help with advance care planning, with the aim to avoid hospital admissions.
Each patient receives a tailor-made programme and we work with them on areas of concern e.g. pain management, optimising medication, improving balance, reducing falls, improving function and building their confidence to leave home and join in social events. The increase in demand for this service is in line with increased frailty in our community due to Ireland's ageing population.
Rheumatic & Musculoskeletal Disease Unit, RMDU (Harold's Cross)
RMDU is unique within the Irish system, with in-patient and out-patient services to assess, treat, support and educate  patients with rheumatic and musculoskeletal diseases.
Our expert team works closely with patients to manage pain and symptoms and help them to achieve their best quality of life. The service includes: in-patients, infusion services, out-patient services and is a teaching centre for all disciplines with close links to several acute hospitals and University College Dublin and Trinity College Dublin.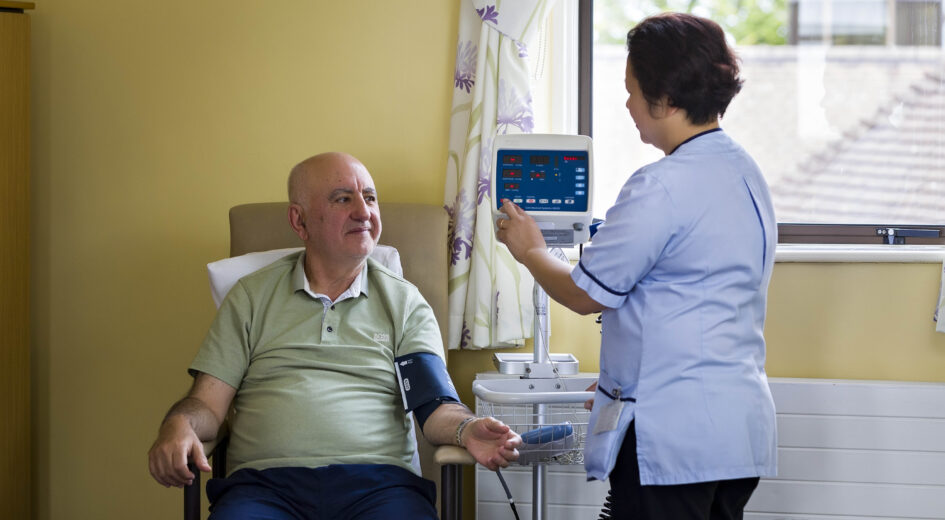 Bereavement Services (all sites)
We support families and carers when their loved one is in our care. While many cope with grief with the help of family and friends, some benefit from more specific bereavement support. Individual bereavement counselling is available for children, young people and adults. An annual grant from TUSLA supports some of the work we do with children and
young people. We also offer information evenings, non-denominational remembrance services and an annual mass. Services are provided by social workers and highly-trained bereavement volunteers, many of whom have been with us for ten years or more. All services are free of charge to friends and family of patients who have died in our care.
Education (all sites)
Education, research and training form the bedrock of quality services for patients and their families. Courses, seminars and workshops are provided in our dedicated education facility and online.
Research is carried out across the organisation and is essential to ensure we provide the best care possible. Our Academic Department of Palliative Medicine has close links to Trinity College Dublin and University College Dublin and includes personnel with shared appointments. Its research themes include symptom control, oral problems, sleep/circadian rhythm disorders, remote monitoring, prognostication, and end-of-life care.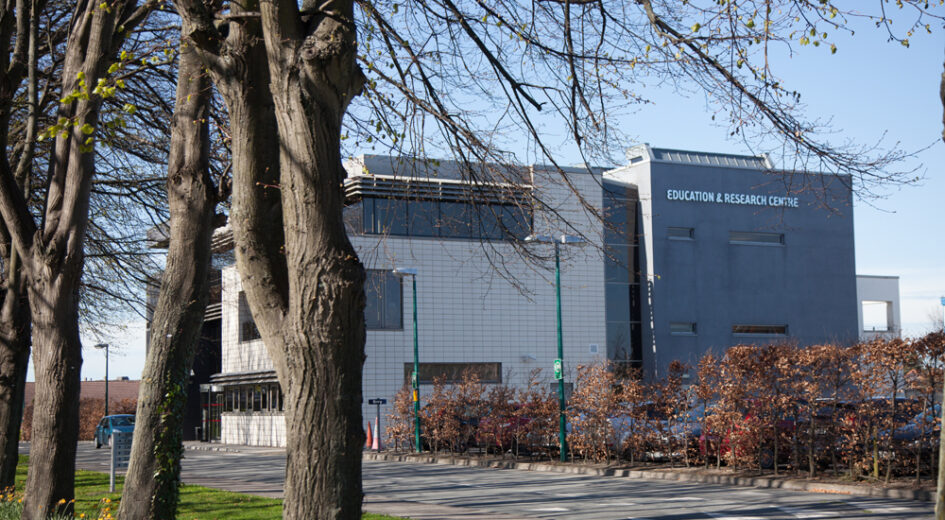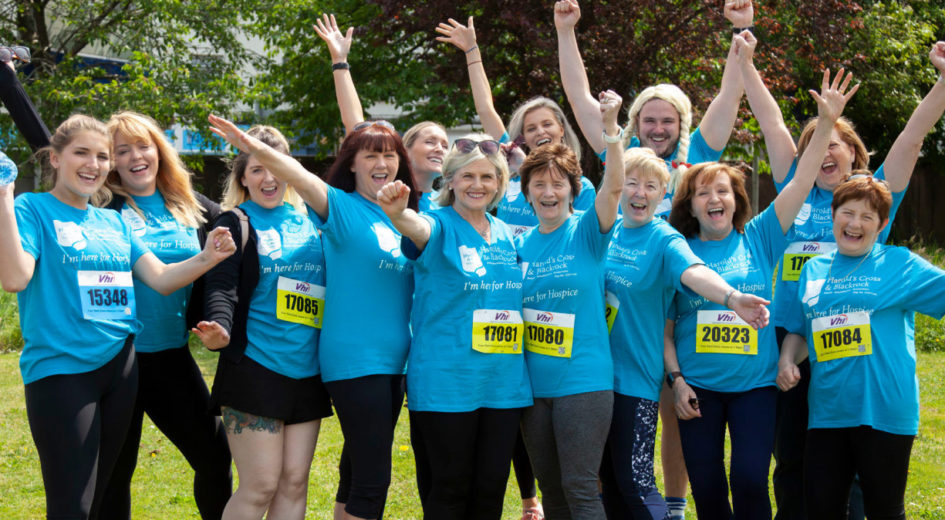 Fundraising (all sites)
OLH&CS achievements are built upon the generous donations of thousands of individuals, groups and companies every year. Their compassion and generosity, along with funding from the HSE, enables us to continually develop and provide high quality care.
Every year we need to fundraise €5.5 million to support our services. We are truly grateful to all our donors and partners and would like to acknowledge all who support our campaigns and those who create their own fundraising events. Our communications programme continued to raise our profile, supported fundraising activities and celebrated the stories of our staff, volunteers residents, patients and families with whom we work.